Proudly introducing The Landing at 1001 NP Apartments, a brand-new hub of practical and healthy living, individuality, accessibility, and modern comfort. Our downtown Fargo apartments impress with a set of contemporary amenities, a diverse selection of studio, one, two, and three-bedroom layouts, as well as a fantastic location in the up-and-coming U10 neighborhood, right between University and 10th St.
Be among the first to enjoy the unpretentious, yet luxurious on-site features. These start with a charming rooftop patio overlooking the city and featuring shiny grilling stations. The clubhouse will be the ideal spot to get refreshments and socialize, followed by the state-of-the-art fitness center where sports enthusiasts can comfortably finish their workout routines. Pet-centric highlights, such as a heated relief area and a wash station, are also included. Not to mention the convenience of multiple elevators, heated underground parking, secure bike storage, a Butterfly package system, and so many other additions.
Our residences leave no room for disappointment, either, especially since they appeal to a wide range of household sizes. Besides our versatile apartments, we designed sprawling townhomes in Fargo, ND, to address the most exigent of needs. What they all have in common is a selection of smart-home features, efficient stainless-steel appliances, washers & dryers, 9-foot ceilings, plank floors, and expansive closets. Select floor plans even benefit from stylish floor-to-ceiling windows and walk-up patios.
The experience becomes even more worthwhile with an address fastened to the western edge of downtown. This puts you a short walk away from local shopping, dining, museums, and numerous recreation spots. Call us today for a tour and ask about our flexible leases!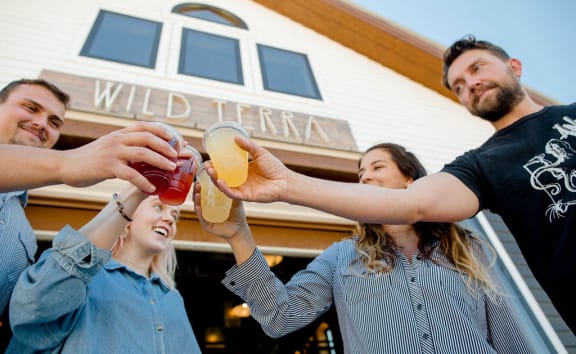 Pet-centric
You love your pets, and so do we. Experience apartment living designed with you and your pets in mind, with no monthly pet fees included!
Heated Underground Parking
Make the North Dakota winters a little easier with our two-level heated parking garage. We also offer additional off-street parking for your extra vehicles and guests.
Active Living
The Landing offers a fitness room on-site with high end equipment, as well as secure bike storage for those looking to take advantage of nearby bike paths.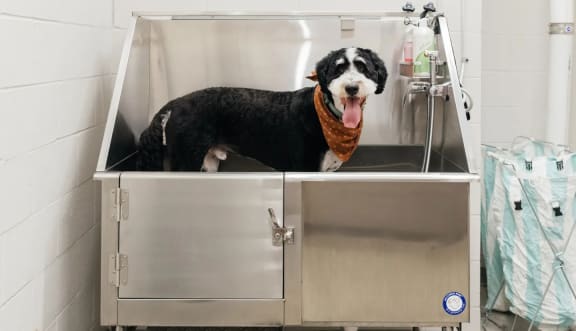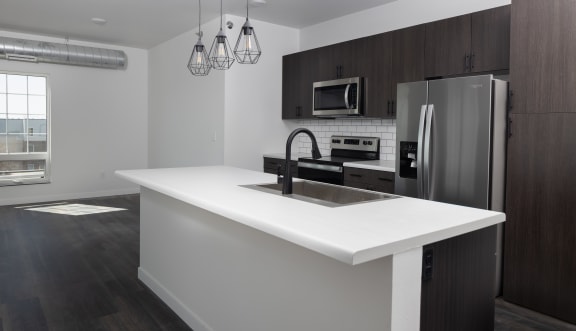 Explore The Landing's 26 unique apartment layouts and find the perfect one to call home.
Schedule a virtual or in-person tour today!
With Amazon-powered smart home technology, you can explore The Landing with a self-guided tour whenever works best for you.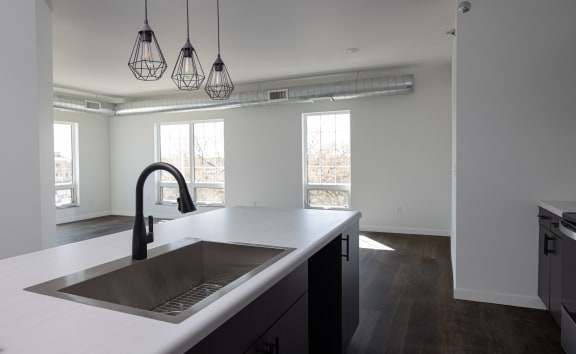 Have a
closer look
Discover a community with a unique presence – one that's inspired by its historical setting without compromising on 21st-century comforts. Head to our photo gallery to envision what life in the U10 neighborhood's latest gem looks like for you.
Location
The Landing is perfectly situated with easy access to all that Fargo-Moorhead has to offer while keeping close to the urban core. This central location makes getting to work easier than ever. We only need to mention how close Sanford, RDO Equipment Co., Bobcat, North Dakota State University, and the Microsoft Corporation are to our townhomes for rent in Fargo, ND. Find out more with a virtual or personal visit!